PEKIN JROTC HONOR GUARD- 22-23
Honor Guard Commander : C/LTC Josue Godoy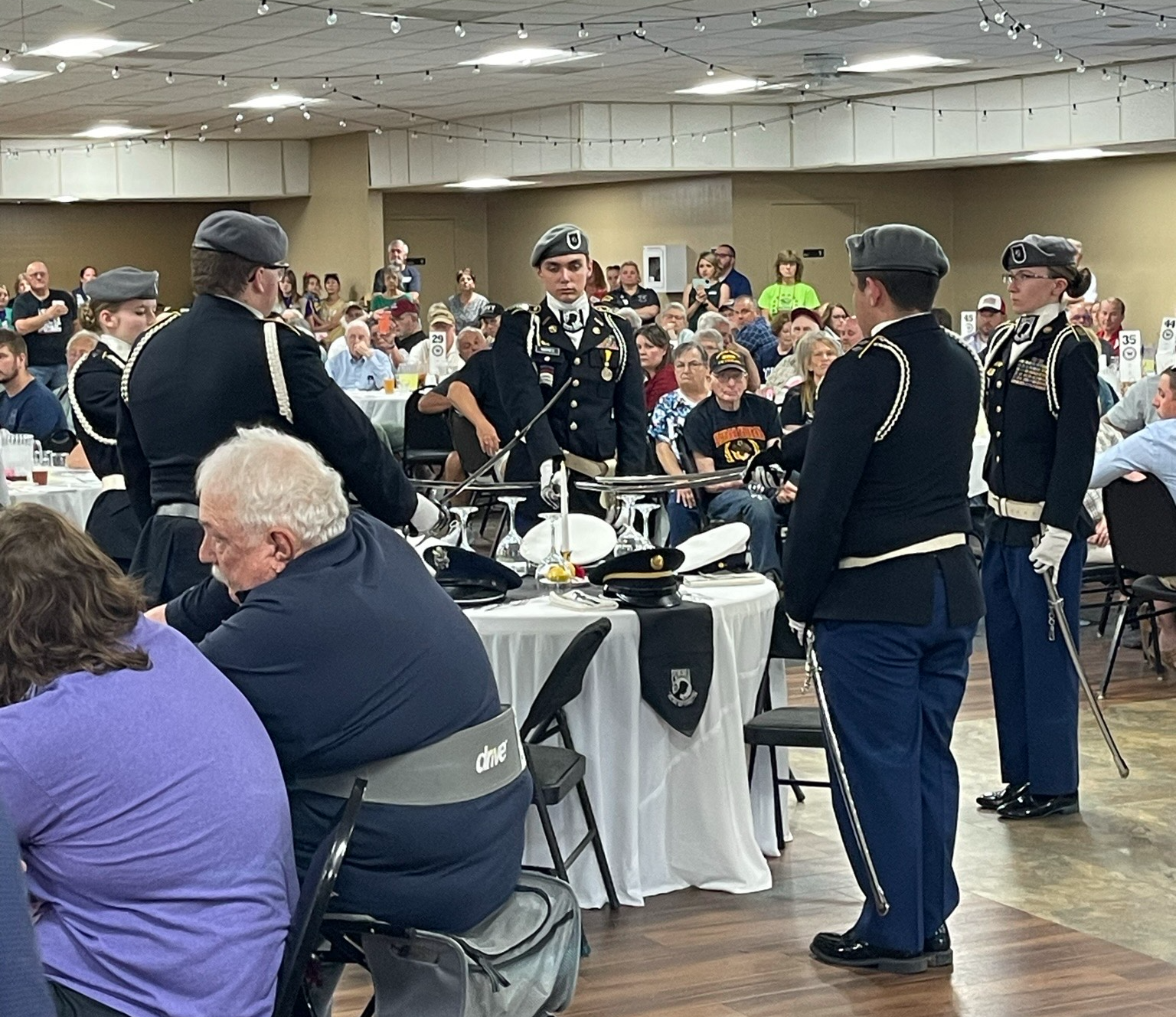 Honor Guard performing the POW & MIA Ceremony
An Honor Guard Unit is military nature and composed of volunteers who are carefully screened for their physical ability and dexterity. Only those persons who are highly motivated, maintain exceptionally high standards of appearance, and conduct/show aptitude for duty are likely to be considered. A requirement is to have participated on the drill team. (Find information about Drill on the "Drill Team" page).
5 September: Honor Flight
15 September: POW/MIA Edwards IL.
9 October: Honor Flight
9 November: Bloomington IL.
10 November: Galva High School
11 November: Tazewell Courthouse
Contact us:
Sergeant Major (Retired) David Merritt (309) 347-4101/4382
First Sergeant (Retired) Julio Rodriguez (309) 477-4379/4382