Color Guard Commander: C/CPT Jarron Barnes and C/CPL Gavin Kingsley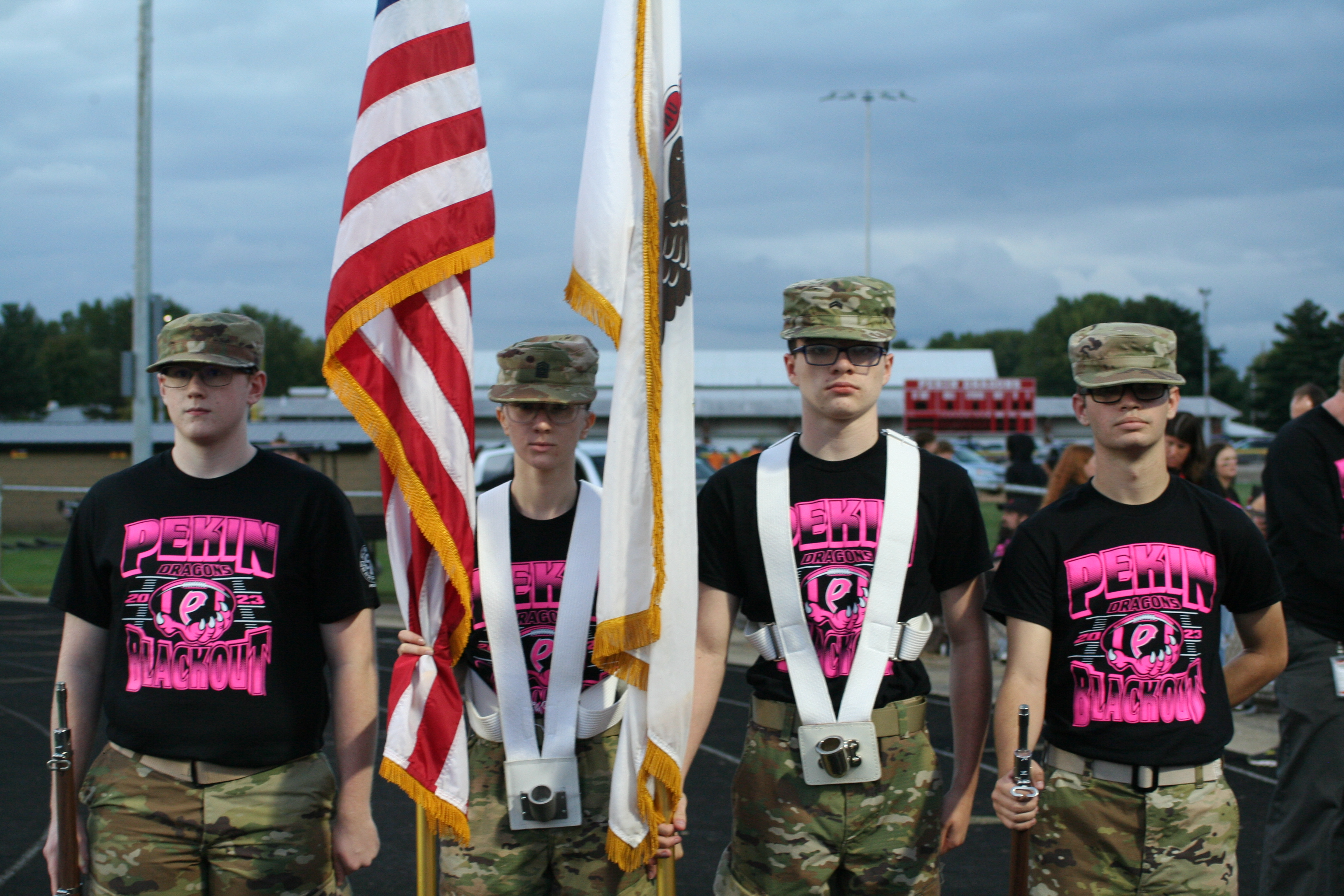 Football Color Guard
Requirements:
*Must be in Drill for one year.
*Must be able to attend training and events.
*You must be passing 5 or more classes.
In the United States military, the Color Guard team (The word color is referring to the National Flag) carries the National Color and other flags appropriate to its position in the Chain of Command. Typically these include a unit flag, and a departmental flag (Army, Marines, Navy, Air Force, or Coast Guard).
Color Guard is one of our many activities within Drill (Find more information on Drill on our schools "Drill Team/Schedule" page). Color Guard is a small group of four. The flag bearers, are positioned in the center of the color guard, where the other two or more individuals, carry rifles and or sabers on the ends. This is a symbol that the flag (and its Nation) will always be protected. These four people compete at National Drill Competitions throughout the school year; along with carrying the colors during big events such as Graduation, Football games, and many more!
10 November: Georgetowne Middle School
Contact us:
Sergeant Major (Retired) David Merritt (309) 347-4101/4382
First Sergeant (Retired) Julio Rodriguez (309) 477-4379/4382