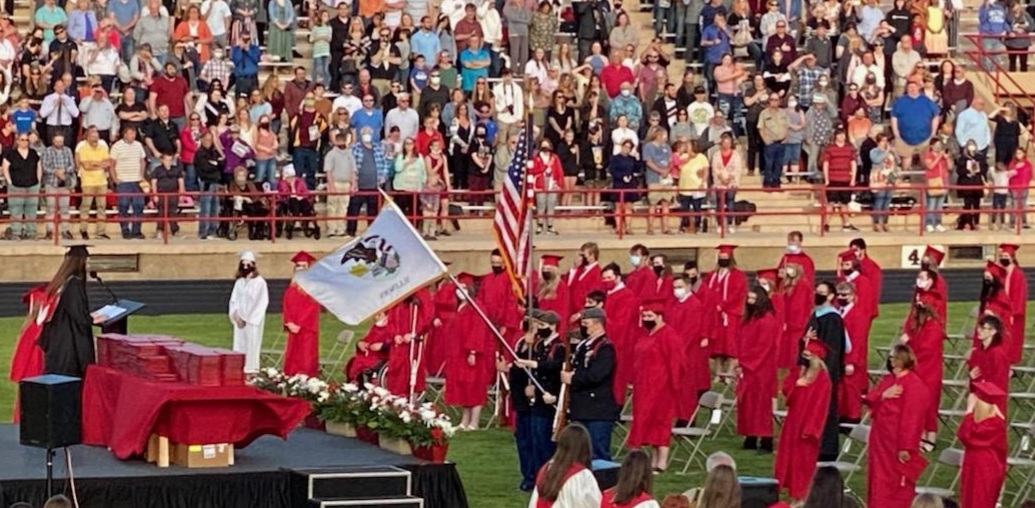 Color Guard presents our National Colors at 2021 Graduation
Color Guard Commander: C/MAJ Lucas King
Requirements :
*Must be in Drill for one year.
*Must be able to attend training and events.
*You must be passing 5 or more classes.
In the military of the United States, the color guard (where the word color is referring to the national flag) carries the National Color and other flags appropriate to its position in the chain of command. Typically these include a unit flag and a departmental flag (Army, Marines, Navy, Air Force, or Coast Guard). In addition to the flag bearers, who are positioned in the center of the color guard, there are two or more individuals who carry rifles and or sabers. This is a symbol that the flag (and its nation) will always be protected.