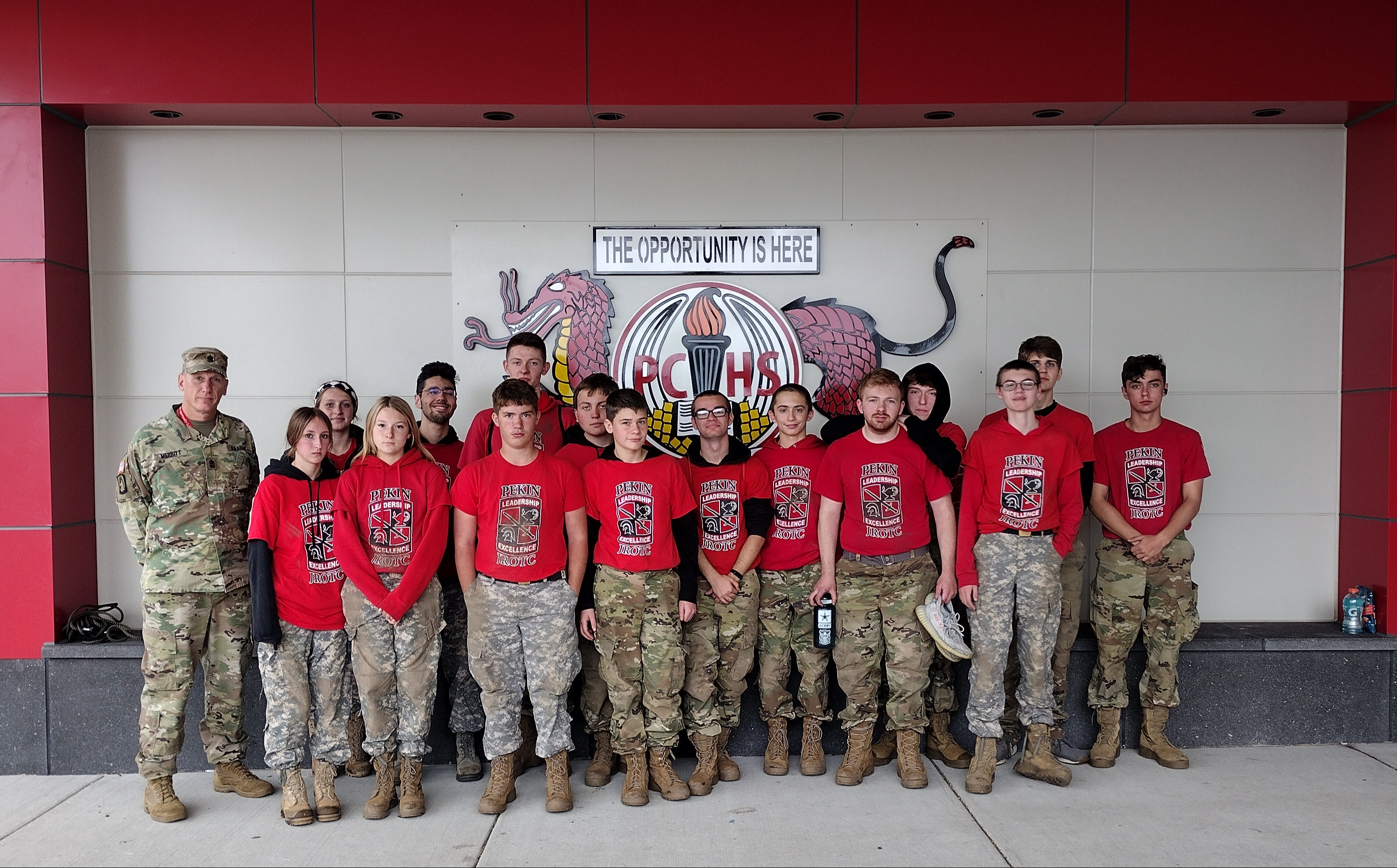 JROTC Raider Team After Richwoods Competition
PCHS JROTC Cadets- Thanks for making my first year as your instructor a memorable one. Our program was on an upward trajectory the entire school year. We aced our triennial inspection, we sent two cadets to the Rifle Service Nationals, our Drill Team went to Nationals, our JLAB team made it to the 2nd round, and we promoted countless cadets. Enjoy your summer and be prepared to do it all again in 2023-2024. - SGM David Merritt
JROTC MISSION: TO MOTIVATE YOUNG PEOPLE TO BECOME BETTER CITIZENS.
History:
The Junior Reserve Officers Training Corps came into being with the passage of the National Defense Act of 1916. The focus of JROTC was on secondary schools and was part of a national commitment by the Department of Defense to give back to the civilian community by supporting public education. Pekin Community High School has maintained a JROTC program since 1995. The unit currently is designated an Honor Unit with Distinction by U.S. Army Cadet Command.
Our Motto: "Marching In, The Fire is Within" Hooah!
Contact us:
Sergeant Major (Retired) David Merritt (309) 347-4101/4382
First Sergeant (Retired) Julio Rodriguez (309) 477-4379/4382