EDIT MAIN
THE COLLEGE SEARCH & APPLICATION
THE COLLEGE SEARCH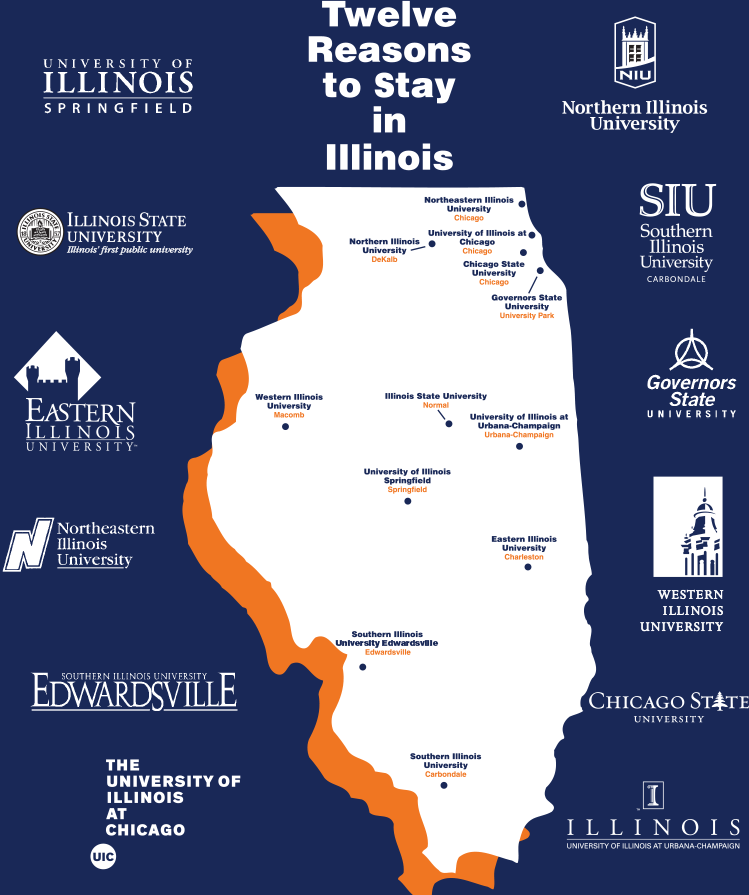 Check out this Admissions Guide for the 12 State Universities in Illinois.
Trying to find out if any of the 12 State Universities has the Major you are interested in? Check out theState Universities in Illinois At-A-Glance chart to find out and compare!
Foreign Language Requirements for Admission
THE COLLEGE APPLICATION
Increase your chances of admission by highlighting the following on your application:
Grades and test scores – This may be obvious by these scores are one of the first things colleges consider. Make sure you do what you can to get these as high as possible.
Extracurricular activities – Have you taken a leadership role in your activities? What have you accomplished? Be sure to think quality over quantity.
Rigorous course schedule – Schools want to see challenging courses that will help you grow academically, which includes your ENTIRE senior year.
---
HOW TO WRITE A COLLEGE APPLICATION ESSAY
College app essay presentation
---
Application Do's and Dont's
DOs
DONTs

DO follow the rules – if an application asks you to choose one essay, do NOT answer them all. Read the application directions completely before answering any questions.
DO include everything – verify all forms have been signed and that you have included all essays and recommendations. Double check that you have not left out anything important. Make copies for your records.
DO pay attention to the deadlines – submit your application with plenty of time to spare. You may want to send your application via certified mail or request an email receipt if you applied online (for added assurance that it arrived on time).

DON'T procrastinate – letting things wait until the last minute might mean leaving something out or making mistakes on the application. You want to take as much time as possible on your application.
DON'T leave anything out – be careful to not treat an online application like an text message or email. An admissions office does not want to see emojis or text message slang. Treat an online application with the same seriousness as you would a paper one.