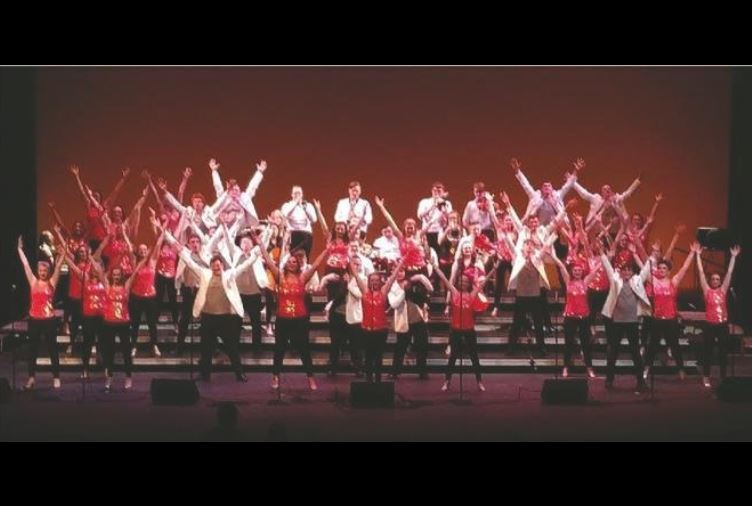 Pekin Community High School a traditional hub for youth activities
By Mike Kramer / Times Correspondent
Tuesday, April 24, 2018
EDITOR'S NOTE: This is the third installment in a four-part series about whether Pekin youth have enough to do in the city. This installment focuses on the perspective of officials at Pekin Community High School.
As one would expect from a high school, Pekin Community High School offers an array of athletic teams, bands, choirs, dance teams and pep squads. It also offers non-competitive clubs and activities ranging from an anime club to a community service award program to weightlifting and fitness training.
"We have so many things that people probably don't even know about here," said Joel Schmieg, assistant principal of curriculum at PCHS. "Our Girl Up Club raises awareness and funds for girls in the developing world and educates people about the struggles girls face in the developing world like extreme poverty, lack of education, and lack of civil or political rights. It's open to all students, so it's not restricted to female students. Male students have also joined"
The faculty at PCHS is acutely aware of the need to keep students involved and busy through clubs and activities, according to principal Amy Hubner.
"The more teenagers are kept busy, the better they can stay motivated and do well in school," she said. "We obviously have a lot of students involved in athletics, but we also have a lot of students involved in the arts. Our theater department is very well staffed with students. We also have a huge number of clubs because we realize that not all students want to participate in arts or sports. We want our students to feel they can be successful academically, and we also want them to feel comfortable with their own interests. We do keep them after school with the clubs and activities, or they come back at night to be involved with them."
For students to form a club at Pekin High School, they must find a faculty sponsor, draft a club mission statement, determine a time and place for meetings, and obtain permission from the principal's office. Formation of a new club is subject to the principal's approval, based on whether the clubs are appropriate for the school. The school's faculty, Hubner asserted, is always open to any new club ideas, as well as consistently helpful in providing guidance and sponsorship.
"It's fun to see what the kids come up with as far as new clubs they would to like to see and join every year," said Sheila Coussens-Martin, PCHS assistant principal of teaching and learning. "We never would have seen an Anime Club 10 years ago. In addition to student-generated clubs, we also have a very active student council that works to organize social activities for students like dances, fund-raising events and Spirit Weeks. They try to get input from their peers to find out what kinds of things they like to do."
While recognizing that academics are an essential part of a high school experience, the staff and faculty at PCHS seek to encourage students to connect with their peers. Student interaction, Hubner believes, helps teens develop social and team-building skills they will need throughout their lives.
"We know our students are here every single day to get an education, and our job is to keep them safe and educate them every day," said Hubner. "We also want them to feel connected to the school and feel like they are growing. Part of being a teenager and getting ready for the next stage of life is learning to interact with others, how to be part of something and how to be a leader
Article link:
http://www.pekintimes.com/news...