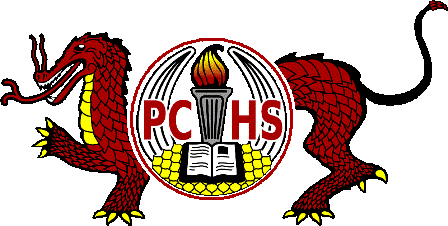 Pekin High invites city to State of the District event
Michael Smothers
Wednesday, December 27, 2017
Pekin Community High School's leaders and students want the city to see and learn what they're doing to prepare for the future and improve their community through a first-time event next month.
Invitations went out Wednesday that officials of District 303 hope will draw about 500 people to its inaugural State of the District meeting the evening of Jan. 29 at the high school.
One result its planners seek is a series of internship programs in which local businesses help students get experience in work related to their college and career plans, said District Superintendent Danielle Owens.
Overall, "We want the public to find out what's going on in the district" and its classrooms, to reconnect former students to their school and introduce it to business members who've never entered its doors, she said.
Owens said the event will be modeled after others held at several other central Illinois high schools, including in Tremont.
Those invited include City Council members, service organizations such as the local Rotary and Kiwanis clubs, realtors and "anyone who we thought would have an interest," Owens said. In particular, representatives of Pekin businesses who may seek to hire graduates, both straight from graduation and after college, have been sought out.
Students will take a large role in the Pekin event over its 2 1/2 hours beginning at 5:30 p.m.
It will begin with a buffet dinner prepared by the school's culinary arts students, with musical entertainment provided by the school's choir and orchestra. Students with interest in media-related careers will, in effect, cover it by producing a video report of the event.
A promotional video of the district, professionally produced by Deverman Advertising of Pekin, will open the more formal State of the District report, Owens said. That will include "an overview of our financials and the big things happening in the district" by staff officials.
In two "break-out sessions," guests will hear from staff and students about modern teaching techniques, including technology-focused innovations.
They include students' use, beginning next year, of about 1,000 "Chrome Books," or laptop computers, "that some teachers will use as text books. They'll be a resource that students can use to do most of their (classroom) work," Owens said.
"We'll talk about different ways students are becoming college and career ready, through advance placement classes that provide college credits and early college placement" in conjunction with Illinois Central College.
Guests also will hear the approaches the district is taking to help students from lower-income homes.
Follow Michael Smothers at Twitter.com/msmotherspekin